Factory Aluminum Foil For Food Supply
HTMM is an aluminum plate, strip, foil manufacturer, the company has 14 casting and rolling production lines ,3 cold rolling production lines ,4 foil rolling production lines, the annual production of 200000 tons of high-tech sheet ,30,000 tons of high quanity aluminum foil. The company's main products are high quality double zero aluminum foil and high-end battery foil, the company's goal is to enter the first square array of aluminum foil industry, to create high-quality aluminum foil blank suppliers and high grade aluminum foil production base.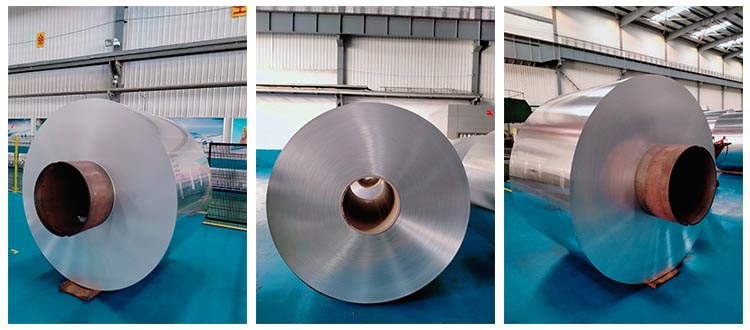 Aluminum foil is used to solve many packaging problems, Aluminum Foil For Food . Food grade Aluminum Foil Household Could food preservation and freshness, safety and user-friendly.

From production to finished product storage, HTMM aluminum foil packaging meets the highest hygiene standards and ensures that the final product meets the strictest specifications. by using an on-line pinhole detector, we can control the entire length of the foil, thus ensuring that our products obtain maximum impermeability. There are many aluminum foil manufacturers in the market at present, so the price comparison is not obvious, but the quality of each manufacturer is different. Most notably, ensure the high quality of the product after use.

Factory Aluminum Foil For Food
HTMM a professional
Aluminum Foil Manufacturer
. Our raw material is reliable, the craft is mature, the quality management is strict, the aluminum foil quality is superior! quickly get the best price, just send us email or comment online!