Alloy 8011 is a typical alloy of alu foil, and it is the most widely used metal in our daily life. As a leading alu foil manufacturer and supplier, HTMM specializes in 8011 Aluminium Foil Roll Household. Not only do we offer customized thickness and width, but we can also make one side of the foil glossy and the other matte by polishing.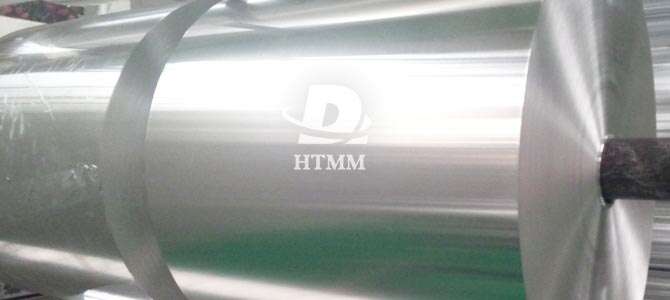 Alu alloy foil is a hot stamping material that is directly rolled from metal alu. Its hot stamping effect is similar to pure silver foil, so it is also called fake silver foil. Due to its soft texture and good flexibility, the alu alloy foil has a silvery white luster. If the calendered thin foil is fixed on offset paper with substances such as sodium silicate, it can also be printed. However, the alu alloy foil itself is easy to oxidize, the color becomes darker, and it will fade when rubbed or touched, so it is not suitable for long-term preservation of books and periodicals.

Household aluminum foil refers to the aluminum foil used by the family to prepare and store food. It is also widely used in hotels and restaurants.Household aluminum foil is the aluminum foil product that we see in daily life, people can buy it from nearby supermarkets and shops. The general specifications for aluminum household foil are as follows. It is 8011 aluminum alloy with a thickness of 0.012-0.03 mm, a length of 8-50 m/roll, wrapped on a paper core with a certain strength, and the alloy is mainly annealed. With its light weight and safe advantages, household aluminum foil helps people a lot in backing or bending food.